CDS Roadshow capabilities
Not just a new product, but a new category
Bitchin' Sauce brought their product to CDS' sales team with hope of launching their local product in the San Diego region as soon as possible. With an unknown brand in a new category where consumer perceptions were often not accepting, Bitchin' Sauce sought roadshow support with a focus on driving trial and raising brand awareness.
CDS has been a great partner… We've found it's been the key to our success with Costco… we will do roadshows forever
~ Mavis Turner, Account Manager 
CDS partnered with Bitchin' Sauce to launch roadshows and product demonstrations in the San Diego region with the goal of driving trial and raising brand awareness. 
CDS helped facilitate nationwide expansion to support Costco aspirations
Roadshow success led to the product being moved into Costco's in-line assortment
CDS helped form a cost-saving split partnership with Milton's to use their crackers in demos
Nationwide
Campaign
90%
Event Count Increase
Operational & Logistical
Expertise
46%
Total Demo Sales Increase
93%
Unit Growth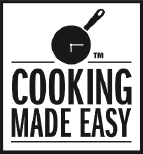 The Results
Increased sales across all promotional items.
Over 3000 units sold!